Today, the Italian National Finals of the "European Youth Debating Competition" (EYDC, www.eydc.eu) took place in Milan, gathering 80 young debaters from 10 schools across Lombardy. The fourth edition of this pan-European educational initiative will involve more than 500 second-grade secondary school students from the Benelux, Germany, France, Italy, Poland, Spain, the UK and is organised by the European Petrochemical Association (EPCA) and PlasticsEurope. The two-hour debate in Milan was preceded by a professional debate training, which included learning about presentation skills, organised by young leaders GmbH. The debate itself followed strict debate rules throughout the whole competition, in all participating countries.
Yuri Coppi, Director of the Scholastic Office Territorial Region of Milan and Metropolitan City, welcomed the young debaters. This initiative allows them not only to stand up for their ideas, but also to have a glimpse of what makes a scientific research path appealing to them. "This is a great opportunity to think about the choices for their future.", added Coppi.
Karl-H. Foerster, Executive Director of PlasticsEurope, praised the debaters by stating: "Today's youth help us change the world for the better; we must and are here to listen to them."
Roberto Frassine, Professor at the Polytechnic University kicked-off the debate with a short statement in favour of petrochemicals and plastics, while Giorgio Zampetti, Director of Legambiente highlighted some issues related to the misuse of plastic products.
The jury, made up of representatives of industry, academia and experts from EPCA and PlasticsEurope, closely followed the debate and assessed the performance of the debaters. Evaluation criteria were based not only on their preparation, but also on their ability to express themselves and interact with all participants.
The winners were:
Alice Soldati – Liceo Scientifico Vittorini, Milano

Manuela Abdel Sayed – Liceo Scientifico Vittorini, Milano

Elia Giannini – Istituto Tecnico Molinari, Milano

Valerio Venezia – Istituto Tecnico Cannizzaro, Rho

Stefan Eugeniev Apostolov – Istituto Tecnico Maggiolini, Parabiago

Nihad Fadene – Liceo Scientifico Bramante, Magenta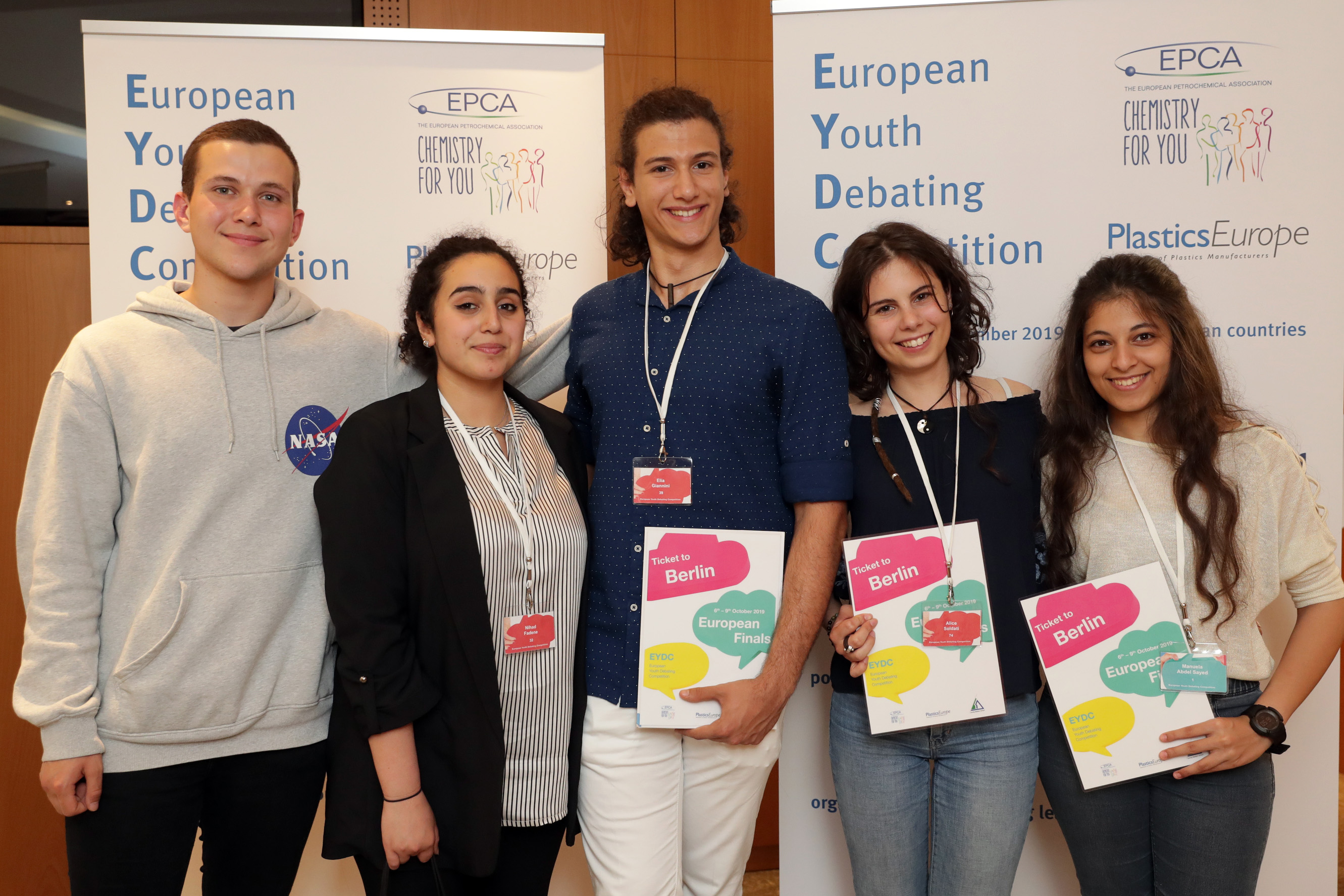 See the press release for more information.