PlasticsEurope is a leading pan-European association and represents plastics manufacturers active in the European plastics industry. The plastics industry in Europe is a vibrant sector that helps improve the quality of life by enabling innovation, facilitating resource efficiency and enhancing climate protection.
In addition to the plastics manufacturers, represented by PlasticsEurope, the plastics industry includes converters, represented by European Plastics Converters (EuPC), recyclers, represented by Plastics Recyclers Europe (PRE), and machine manufacturers, represented by European Plastics and Rubber Machinery (EUROMAP).
PlasticsEurope – one of Europe's leading trade associations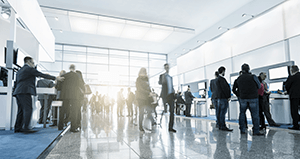 PlasticsEurope is a leading European trade association, with centres in Brussels, Frankfurt, London, Madrid, Milan and Paris. We network with European and national plastics associations and have more than 100 member companies, who are responsible for producing more than 90% of all polymers across the 27 member states of the European Union, plus Norway, Switzerland, Turkey and UK. On a global level, PlasticsEurope actively supports the World Plastics Council (WPC) and the Global Plastics Alliance (GPA).
PlasticsEurope promotes the numerous benefits of plastics by:
Liaising with European and national institutions in policy matters to encourage decisions based on accurate information
Creating alliances with various stakeholders in the plastics value chain and beyond (brand owners, NGOs, academia, …)
Raising awareness of the material's beneficial properties and its positive contributions to sustainable development, innovation and quality of life throughout its life cycle
Creating educational resources to provide fact-based information and correct misconceptions
Initiating in-depth scientific studies and sharing experiences to provide valuable knowledge to our members and facilitate continuous enhancements of the benefits provided by plastics.
Organisation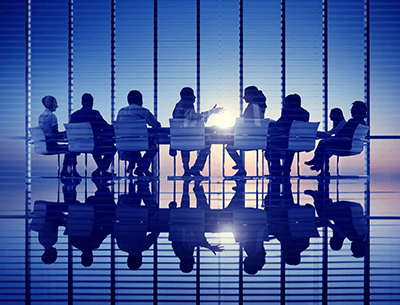 PlasticsEurope's General Assembly is the organisation's governing body and is made up of its members. A Steering Board guides the Managing Director and Leadership Team on strategy, budget and policy. The Steering Board is supported by Regional Advisory Boards, the Advocacy and Communications Committee and three Strategic Councils, each composed of member companies' representatives and association's directors.
The Leadership Team comprises an Managing Director, Functional Directors and Regional Directors. It develops the organisation's strategies, drives projects and ensures delivery.
The Steering Board includes the President (currently: Markus Steilemann, COVESTRO), the Vice-Presidents (currently: Rob Ingram, INEOS, Benny Mermans, CHEVRON and Richard Roudeix, LYONDELLBASELL), the Treasurer (currently: Richard Mayo, DUPONT) and other senior representatives of member companies. These are elected for a three-year term with one possible mandate extension (see Steering Board Members list).

The Strategic Councils:
Reviews and directs horizontal core activities and keys priorities on:

Climate and Production
Sustainable Use of Plastics
End-of-life and Circularity

Develops recommendations and advises on core activities
Develops core budget proposals
Appoints and dissolves Working Groups deemed necessary for the performance of its remit within the agreed budget.
The Regional Advisory Boards (RABs) are chaired by a Steering Board member and:
Ensure that the specific needs of individual countries are catered for
Implement the core activities
Support Product Groups
Propose, decide and fund the non-core regional budget as required.

The Product Groups are sponsored by a Steering Board member and:
Provide inputs into the Strategic Councils for the core activities
Manage issues related to specific to Product Groups
Agree and fund the Product Group budget.
PlasticsEurope Headquarters

PlasticsEurope offices
The network of national associations is managed through 3 regional centers and country representative offices.
Contact us for more information
Contact us for more information about the benefits of plastics and the activities of PlasticsEurope.