The 14th edition of IdentiPlast, Europe's leading conference focused on the recycling and recovery of used plastics opened its doors on 7 March under the motto "Plastics, Sustainability and Society", attracting over 340 participants coming from all over Europe and the World, thereby making it the largest IdentiPlast ever!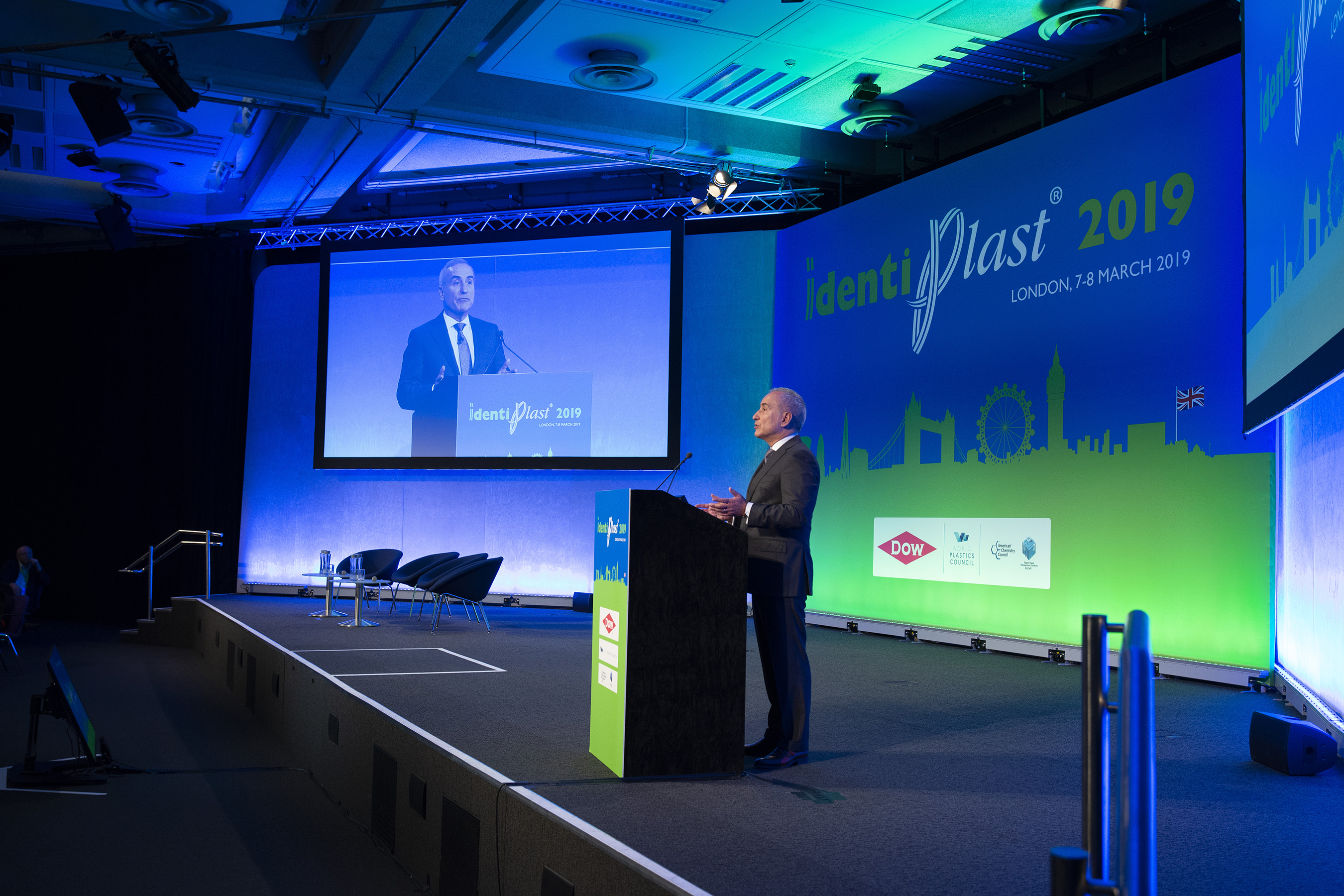 Javier Constante, President of PlasticsEurope and Commercial Vice President, Packaging and Specialty Plastics Business EMEA at Dow, representing the main sponsor, opened the two-day conference. Therese Coffey MP, UK Parliamentary Under Secretary of State for the Environment, stated her views in a video message, welcoming industry-led efforts to reduce plastic waste. Daniel Calleja Crespo, Director-General of the European Commission's Environment Directorate, stated how he recognised plastic as a crucial material for the EU economy, that it should not be demonised and the shift to a circular economy presented huge opportunities.

The first day also featured a global discussion panel on sustainability issues and solutions from the perspectives of different countries, featuring speakers ranging from Europe, Ghana, Colombia, Japan and North America. The day concluded with the EPRO Awards ceremony, celebrating recycled plastics product, which has been closely linked to IdentiPlast for several years.

The second conference day focused on the technical aspects of improving the management of plastic waste, ranging from increasing collection, improving sorting technologies and adapting recycling processes to a large variety of waste.

This year, IdentiPlast 2019 also hosted a trade exhibition as well as a poster session which raised high attention from the delegates. It was organised in cooperation with the British Plastics Federation (BPF) at the QEII Centre in Westminster, London. IdentiPlast will return in 2021.

For more information on IdentiPlast, visit: www.identiplast.eu; for information on all future PlasticsEurope events, please contact wolfgang.lange@plasticseurope.org