For the third time, PlasticsEurope Brussels team participated in the Let's Clean Up Europe (LCUE) Campaign, and organised a clean-up activity in the neighbourhood of its offices. The official 2016 LCUE campaign took place on 6-7-8 May but participants were free to organise their actions on other dates.
On Friday 29 April in the afternoon, a team of 9 colleagues braved the bad Brussels weather to clean up the area around PlasticsEurope offices. The action ran over 1h30 and resulted in collecting/sorting 137,6 kg of waste (cans, plastic and glass bottles, plastic bags, metal parts, cigarette buds, pieces of cardboard, …).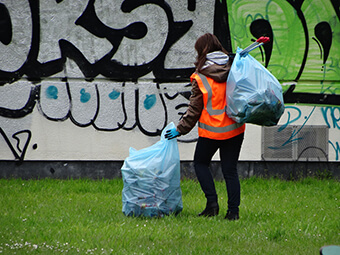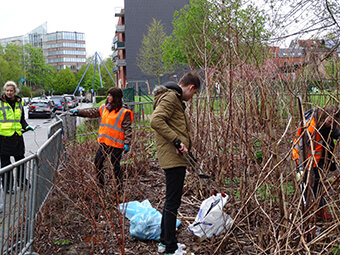 PlasticsEurope team in action …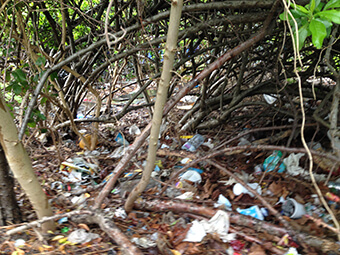 Littering behaviour is unfortunately common in Brussels
As for the previous edition, Brussels Environment, the environment administration coordinating the campaign for the Brussels Region, sent a representative to support our team, take pictures and weigh the collected waste.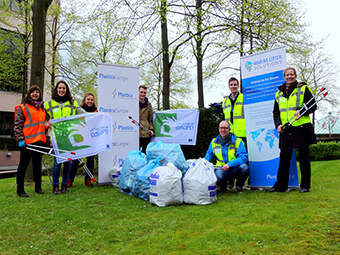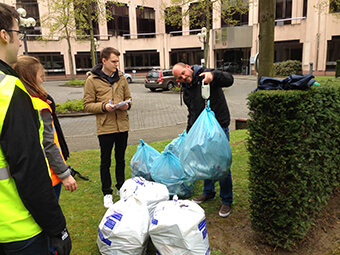 PlasticsEurope Brussels 1h30 clean up action resulted in collecting 137,6 kg of waste
For the 2017 campaign, PlasticsEurope Brussels intends to reach out to other partners (neighbour organisations, schools, universities, local shops and citizens). Taking part in "Let's Clean Up Europe!" and teaming up to clean up the environment and tackle the waste issue allows to realise how much waste is dumped in our own neighbourhood. This action provides a unique opportunity to raise awareness on the litter problem and to help changing people's behaviour.